Cooking for Christmas in self catering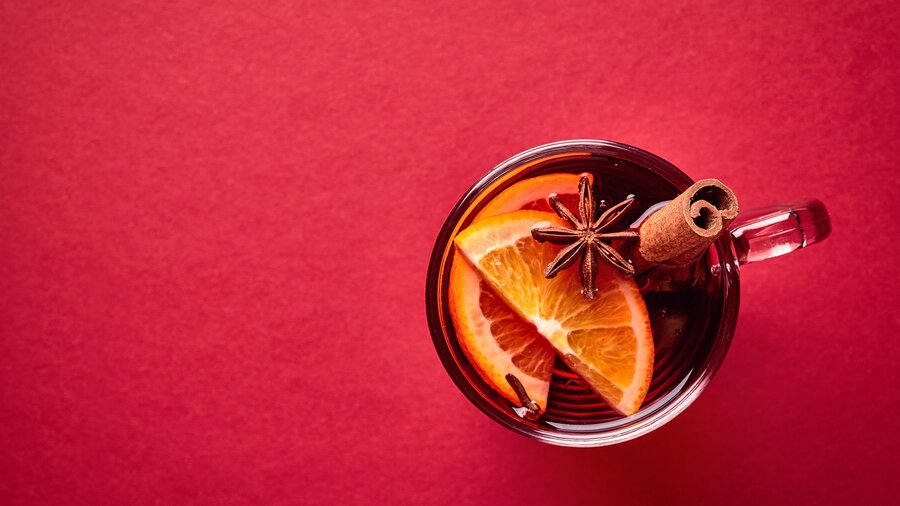 Hey I'm Jo, I'm Nick at igloo's other half. I love good food and look forward to sharing this with igloo's guests. My full time job as a vet keeps me busy but when I have some time to myself I spend it baking and cooking. I'm passionate about local produce and using local suppliers so this month I have picked out some self catering cooking ideas for Christmas featuring some great local business.

Tips for Christmas cooking in self catering
Scotland is world famous for our quality produce and the Cairngorms National Park is a great place to find the very best of it. The Cairngorms are truly spoilt when it comes to local independent businesses that work with local suppliers to truly give an authentic taste of the Highlands. Visiting local shops is a great way of not only supporting the area you are visiting but offers a great shopping experience you won't get in national chains.
Once you are at your lodge - have a look and see what dishes etc are in the cupboards, the lodges are well stocked with a wide range of cookware but it may be best to have an idea of what's available to you. Plus it's always fun having a nosey in someone else's kitchen cupboards
Spice mixes and rubs are a great cheat, you don't have to buy lots of ingredients and there's a wide range available in local stores.
Choose local for Christmas day meal
Think out of the box, when we think of Christmas Day we normally go straight to the Turkey and all the trimmings - this is a lot of work especially in an unfamiliar kitchen. Going for turkey crown prepared joints or even a more forgiving slow roast beef means you can spend more time enjoying your holiday and not slaving in the kitchen.
Top tip: Look online in advance or on social media pages as most of the local suppliers do a pre-order service to make sure you get what you need but also have to spend less time shopping.


Butchers near Aviemore
Cairngorm butchers - located on the High Street, Grantown-on-Spey, this multi award winning butchers can supply everything from your main Christmas dinner to a breakfast pack to help everyone recover on Boxing Day. While in Grantown-on-Spey, The Grantown Dairy, also on the High Street is an amazing, local run, fruit and vegetable shop.
Balliefurth Farm Shop - in Nethy Bridge this butchers and deli shop stocks beef and lamb from Balliefurth farm just a few miles along the road. It also has a selection of vegetables, cheeses and other deli products.
Aviemore fishmonger
Profish - Aviemore based family business providing fish, shellfish and crustaceans. All the produce is of Scottish origin and some products are cured in house. The team at Pro-fish have lots of experience and knowledge to help you pick out something special. They also have a delivery service available
Locally produced bread

Reviving Food in Kincraig bakes sourdough using local grains - we have sampled this at the Old Post Office Cafe and it is fantastic bread.


Something sweet - where to buy dessert in Aviemore
Once the main event is all done you don't want to have to spend much more time in the kitchen so let us suggest some local businesses that can have dessert ready for you.


Miele's Gelato - ice cream in Aviemore
Mieles offer a huge range of Italian style gelato - have a look at their social media to see what flavours they have, they usually have some spectacular seasonal specials on offer. From Ice cream cakes to tubs of their huge range of flavours - it's all delicious, maybe order an extra scoop or two just for you.
Cakes from The Potting Shed
The Potting Shed started as a tea room but now focuses on supplying whole cakes from their premises at Inshriach. Their cream cakes are especially delicious and would make a delicious sweet treat for the end of any meal. Pop into The Old Post Office Cafe, in Kincraig to order.
Christmas Wine and Cheese board
If you fancy steering away from the traditional desserts and want something a little more savoury a cheeseboard is a great option. Building a good cheese board is simple, if three cheeses will satisfy your audience - a hard cheese (Cheddar, Gruyere) a soft cheese (Brie) and a blue cheese (Stilton) are a good trio to stick with.
Remember to take the cheeses out of the fridge at least an hour before you want to tuck into them to make the most of your cheeses. Rothiemurchus deli shop has a wide selection of both cheese and all the other things needed to make a Christmas cheese board so good no one will miss the Christmas pudding anyway.
A festive tipple - how to make mulled wine
The Romans were first responsible for mulled wine, they used to heat the drink to ward off the cold, and through time honey and spices were added to the mixture for medicinal purposes. Mulled wine has only been associated with Christmas since the early 1900s and now the smell of warm and spicy red wine can instantly make any home smell like Christmas. I have popped a recipe at end of my blog.
Aviemore whisky and gin
If warm spicy drinks aren't your thing there are plenty of other local alternatives for your festive tipple. A visit to the Snug in Aviemore for a supply of local whisky from The Speyside Distillery or for local gin try the Kinrara Distillery just outside Aviemore. For some traditional beer check out the Cairngorm brewery - with 5litre mini kegs of real ale available pick up.
I hope this gives you some ideas and food for thought. If you come and join us for Christmas in Aviemore, you will be in for a treat with all the fantastic local food and drink. If you have any foodie questions - drop me a message jo@igloo.scot and be sure to check out my instagram account.


Mulled wine recipe - for alcoholic and non-alcoholic drinks
2 oranges
2 tablespoons brown/white sugar
5 whole cloves
2 cinnamon sticks
1 star anise pod
1 bay leaf
1 bottle fruity red wine
Rum or Whisky (optional)
Using a potato peeler take strips of orange zest off both oranges, then half a juice the oranges.
Add the orange juice, sugar and a splash of the wine into a large pot, heat until simmering and the sugar dissolves creating a syrup like liquid.
Add the cloves, cinnamon, star anise and bay leaf, the rest of the wine and turn the heat down.
Warm through, do not let the mixture come to the boil at this stage or you will burn off all the alcohol! At this stage if you want to give your mulled a little extra kick a shot of rum or whisky will keep you warm on a cold Highland Christmas.
You can easily substitute the wine for cider - we love Thistly Cross Scottish Cider - for a different twist on a classic. Or if you want to keep things alcohol free follow the recipe above and use cranberry juice.