What is there to do in Aviemore & Cairngorms in Winter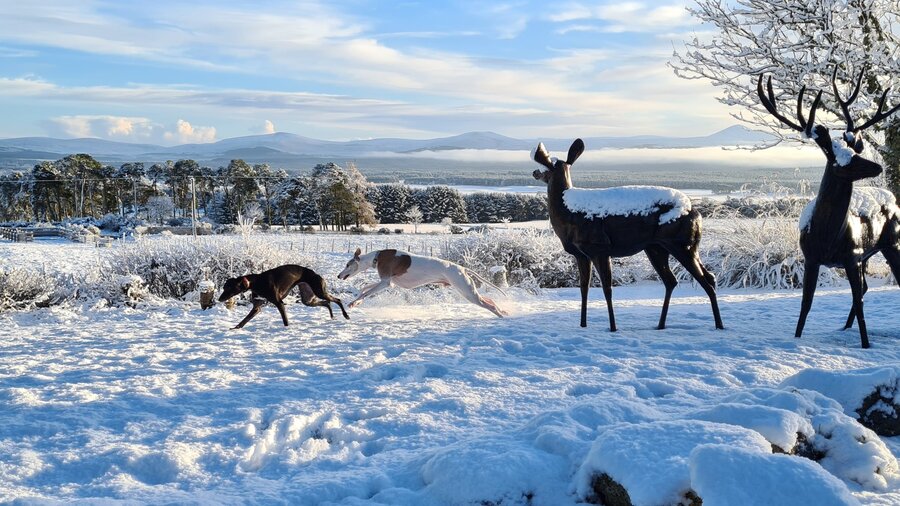 This is a season you just cannot miss. With it's energizing weather and snow capped mountains to enjoy, a trip to Aviemore and the Cairngorms is not to be missed.
So what is there to do in the Cairngorms in Winter?
Snow and Ice sports in the Cairngorms



Winter is arguably the best time to visit Cairngorms with a ski centre on cairngorm providing skiing, snowboarding, winter climbing and some lower level sledging and of course, Aviemore's newest facility, Aviemore Ice Rink.
Click here for more information on local snow sports.
Winter Activities for kids in Aviemore
Get the kids excited for their trip to the Highlands with an itinerary that includes visiting Santa's reindeer, a trip to Highland Folk Museum and lots of adventure activities in the Cairngorms.
Best historical sites in the Highlands
Some of the best views in The Cairngorms are some of the oldest. A trip to the Wolf of Badenoch's Castle on it's remote island on Loch an Eilean is a must, and a tour of Ruthven Barracks a start reminder of unrest in the Highlands.
For more suggestions, click here.
Best whisky and Gin Distillery in Scotland
There is no doubt that Speyside produces the best malts in the world and local gin is also making a name for itself. Immerse yourself with experiences in the Cairngorms with a tour of Dalwhinnie, Kinrara or Inshriach distilleries.
For further information on our distilleries, click here.
National Nature reserves in Scotland
The Cairngorms play host to many reserves, including the Insh Marshes, Glenmore and Craigellachie. Species that you might see in winter include deer, White Hare and Ptarmigan.
Best winter walking routes in Aviemore
With the most stunning forest and Loch side walks such as The green Loch to more technical walking through the Cairngorm Mountain range.
Best biking routes in winter
Tour the trails and hills following the likes of Danny MacAskill who also loves this natural playground. Fat tread bikes are great in the snow and are available to hire locally.
Where should I go to take photographs in Aviemore and Cairngorms?
Nothing tells your friends and family that the Cairngorms are worth visiting like a great photo on instagram. For the best shots, why not try a trip to Uath lochans for a big bear print or the snow capped hills around Loch Morlich.
Local and Cultural activities in the Cairngorms
There is nothing quite like immersing yourself in the local culture to really get a feel for somewhere. For Cairngorms tours, we recommend a storywalk or a visit to a living museum such as The Highland Folk Park.
Dark skies in the Cairngorms
A star gazers paradise right here in the Cairngorms, and from time to time, the Northern lights may also make an appearance.